John Rowley and Jane Onslow

---
Parents :: Thomas Rowley II , Catherine Clarkson. , George Onslow and Eliza Davis

John Rowley (b 1822 Minto NSW, m Mary Jane (Jane) Onslow 1846 Liverpool, d 1856 Liverpool)
Jane Onslow (b 1829 Liverpool NSW, also m Thomas Donald 1867 Bendigo Vic, d 1909 Petersham NSW)
John Clarkson Rowley (b 1847 Liverpool, NSW, m Sarah Jane Smart 1874 Beechworth Vic, d 1928 Bethanga)
Joseph Smart Rowley (b 1875 Yackandandah Vic, m Eircell Broome 1909 Albury NSW, d 1957 Bethanga)
m Avis Sirl 1922 Albury
Eliza Elizabeth Rowley (b 1849, m Frederick Yabsley 1875, d 1929)
Mary Rowley (b 1851 Liverpool, d 1854 Holdsworthy)
Catherine Rayson Rowley (b 1853, m John Yabsley 1877, d 1920, buried Rookwood)
Henrietta Rowley (b 1855, m William Myler Grafton, d 1888)

John is shown on John Clarkson Rowley's birth certificate as a "mariner". Other than that. all we have about John is the bare bones of a life shown above. For discussion of his family after he died, see John Clarkson Rowley,

Jane's Will Thomas Donald's will Some Melbourne Directories Research
Jane Onslow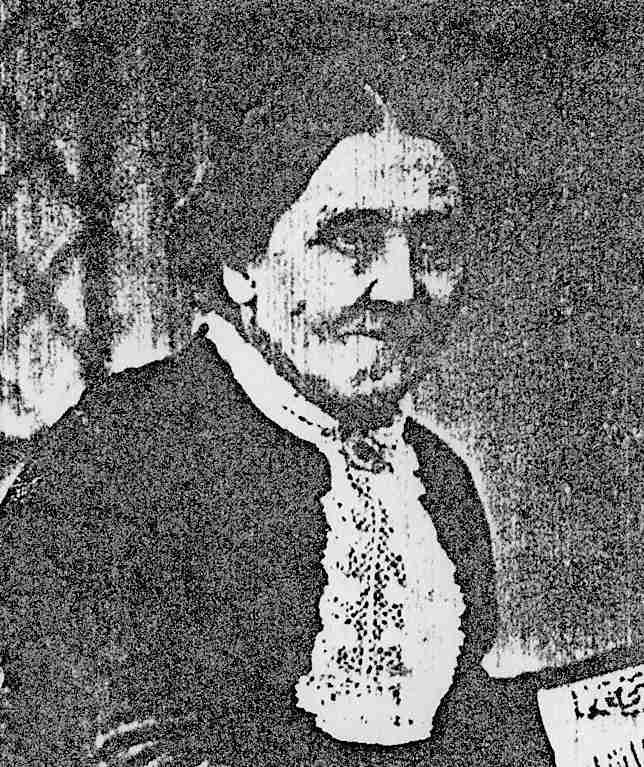 Jane's Will, and Comments
451743 DONALD Jane, Late of Petersham, Widow
This is the Last Will and Testament of me Jane Donald of Yule St Petersham in the State of New South Wales Widow. I give devise and bequeath unto and to my Executors and Trustees hereinafter named the whole of my real and personal estate Upon trust as to the land and hereditaments mentioned in the will of Thomas Donald late of Petersham and described therein as the allotment with a cottage being number thirty six and the allotment in Yule Street on which we at present reside and being the whole of the lands comprised and described in the Certificate of Title Volume 771 Folio 19 and the whole of my real estate wheresoever situate to divide the same equally between my daughters Eliza Elizabeth Yabsley and Catherine Rawson Yabsley and Agnes Cole of North Yass. As to my personal estate to divide the same equally between Martina Donald and Pearl Ella Shehan. I declare that my trustee may postpone the sale and conversion of my real and personal estate or any part thereof for so long as they think fit. I desire and it is my Will that George Leslie Beard may claim within two months all or any pictures painted or drawn by him. I appoint my daughter Eliza Elizabeth Yabsley the guardian of the said Pearl Ella Shehan until she reaches the age of twenty one years. And I appoint the said Eliza Elizabeth Yabsley and Martina Donald the executors and Trustees of this my will. In Witness thereof I the said Jane Donald have herewith set my hand to this and the one preceding page of paper of this my Will this seventeenth day of November in the year one thousand nine hundred and eight.Jane Donald Signed by the Testatrix Jane Donald as and for her last Will and Testament in the sight and presence of us together present at the same time who at her request in her sight and presence and in the sight and presence of each other have hereunto subscribed our names as attesting Witness.
Arthur J R Yabsley Solicitor Sydney Bessie J Nichols
8th February 1909 by Act of Court probate of the said deceased was granted to Eliza Elizabeth Yabsley of Tintern Rd Summer Hill and Martina Donald of Yule St Petershan Spinster the Executors in the said Will named Testator died at Petersham on 17th January 1909. Estate sworn at Pounds 886.10.6. (A J R Yabsley)
Notes, Les Rowley
Claude Rowley remembered Pearl. She was Pearl Rowe then. Also he remembers "Ma Donald". George Beard was a good friend of Joe Rowley when they were young, though he never stayed at Joe's place after he married Avis. His mother was an actress, and he was reared by someone else, possibly Ma Donald?
Les Rowley I can remember George Beard staying with us. He could take two pens, one in each hand, and write simultaneously from the middle of the page. He would write the same text, normal in one hand, mirror writing in the other. CJR says he wrote a first letter to a girl friend in mirror writing - she wasn't impressed, apparently.

Thomas Donald's Will
11694 This is the last will and testament of me Thos Donald of Yule St Petersham in Sydney in the Colony of New South Wales. I hereby direct that after all my first debts funeral expenses are paid that the 3 vacant allotments situated in Crystal St being 33 34 35 os section seven in the village of Wardellville parish of Petersham County of Cumberland NSW be sold within a reasonable time say 12 months after my death and the money be deposited in the Bank of NSW Sydney or some equally safe institution. The allotment with the cottage on Number 36 of the above mentioned estate may at the discretion of my wife be sold and the proceeds be deposited in the Bank as above as a fixed deposit for the sole use of my wife during her life maiden name Mary Jane Onslow relic of the late John Rowley of Bierpool(?) NSW before the money is deposited in the following legacies must be paid to my mother Mrs Jane Donald of North Yass in the Colony on NSW fifty pounds stg and to Mrs Elizabeth Rowley of Crystal St Petersham ten pounds stg. I also bequeath to my aforesaid wife all money in banks and all money that may be due to me at the time of my death for her sole use absolutely also my land or other property. The allotment on Yule St on which we at present reside may be kept or sold at the discretion of my wife as aforementioned. At her death all the money in Bank deposited to her credit shall be divided equally amongst her surviving daughters and my niece Agnes Cole of North Yass in the Colony of New South Wales. For her kindness to my mother if my mother survives the death of my wife the money that would be the portion due to my niece Agnes Cole shall be placed in Bank the interest to be paid to my mother during her life when at her death the money so deposited shall become the property of my niece aforementioned absolutely. one allotment at St Johns Wood being No 8 Section 13(?) being portion of the Chisholm Estate near Auburn Cr Cumberland (see title deeds) may be sold at the discretion of my aforesaid wife and the money be for sole use absolutely. And I hereby appoint Mr Frederick Yabsley of victoria Square Ashfield and Mr John Yabsley of Paramatta Rd Petersham to be my Executors to carry out the provisions of this will. In witness ..... I hereby set my hand on this 5th of January 1885. Thos Donald . Signed by the said Thos Donald in the presence of us present at the same time when in his presence and in the presence of each other attest and submit our names as witnesses hereto - James B Ridge Clarence C Rowley.

6th August 1885. This day by act of Court Probate of the last Will and Testament of Thomas Donald late of Yule Street, Petersham near Sydney in the Colony of New South Wales, Inspector of Government Tramways deceased was granted to Frederick Yabsley and John Yabsley the Executors of the said will named.
Testator died 12 May 1885. Estate sworn under 1762.0.0 pounds.

Some Melbourne Directories Research
Jan'e movements are auncertain after John Rowley died, but enteies in the Melbourne Directories shed some light

1884 George, City Inspector of Weights and Measures. 280 King St

1885 George, Unchanged (U/C)

1886 George, U/C

1887 George, U/C
Mrs J, Hennesy St, Kensington
Rowley, John, 132 Rathdown St, Carlton

1888 George, U/C
Mrs, Simpson St, Yarraville
John Rowley gone

1889 George gone
Mrs Jane, 35 Tarrengower St, Yarraville

1890 - Missing Volume

1891 Mrs Jane, U/C
Rowley John, McGregor St, S Melb

1892 Mrs Jane, Montague St, Yarraville

1910 No Mrs Jane,
Miss Jane, Fitzroy

NOTES - Les Rowley
George is most likely Thomas Donald's Father, and this could be why Jane came to Melbourne in 1886 when Thomas died. George's wife was also Jane, so the entry in 1889 is not conclusively Jane Donald/Onslow. However, Jane (ONSLOW) was already in Yarraville, so it looks like her. The John Rowley who appears, who knows? Not John Clarkson, as he was well established on the farm in Bethanga by now, with 5 children, and Claude Rowley knows nothing of him going to Melbourne.
Note the similarity of George and Thomas's professions.

Acknowledgements
Thanks to Maree Woods and Betty Robinson for input to this page.

---
If you have additions or corrections to this page, please
contact us
Bones in the Belfry
home page
Page last updated - 16 Jan 2006