Thomas Rowley II and Catherine Clarkson

---
Parents : Thomas Rowley , Elizabeth Selwyn , Thomas Clarkson and Catherine Rayson .

Thomas Rowley II (b 1794 Sydney NSW, m Catherine Clarkson 1818 Christ Church, Castlereagh, d 1862 Newtown NSW).
Catherine Clarkson (b 1798 Kingsbury Warwickshire, d Minto NSW 1858).
Thomas Rowley III (b 1818 Minto, m Mary Ann Roberts 1852 St Andrews Sydney, d 1870 St Lawrence Qld).
m Mary Ann Causer 1864 Berrima NSW
Isabella Rowley (b 1820 Minto, d 1898 Liverpool)
John Rowley (b 1822 Minto NSW, m Mary Jane (Jane) Onslow 1846 Liverpool, d 1856 Liverpool)
John Clarkson Rowley (b 1847 Liverpool, NSW, m Sarah Jane Smart 1874 Beechworth Vic, 1928 Bethanga)
Joseph Smart Rowley (b 1875 Yackandandah Vic, m Eircell Broome 1909 Albury NSW, m Avis Sirl 1922 Albury, d 1957 Bethanga)
Catherine Anne Rowley (b 1824 Liverpool, m William Bull 1843 St Lawrence, ?, d 1901 Glebe Point NSW)
Elizabeth Rowley (b 1826 Liverpool, m Stephen Burcher1849 St Lukes, Liverpool, d 1905 Glebe NSW)
Mountford Hector Rowley (b 1829, m Elizabeth Onslow 1848 St Lukes Liverpool, d 1886)
Horatio Nelson Rowley (b 1831 Holdsworthy, m Eliza Rolfe 1858 St Phillips Sydney, d 1887 Bombala)
Maria Rowley (b 1833 Holdsworthy, m Richard Bull 1855 St Lukes Liverpool, d 1864)
Mary Rowley (b 1836 Georges River, m George Rolfe 1858, d 1908)
Eliza Malvina Rowley (b 1838 Arthur's Hill Holdsworthy, m William Ward 1855 St Lukes Liverpool, d 1906 Bankstown NSW)
George Sydney Rowley (b 1840 Holdsworthy, m Sarah Pavitt 1876 Sydney, d 1902 Marine NSW)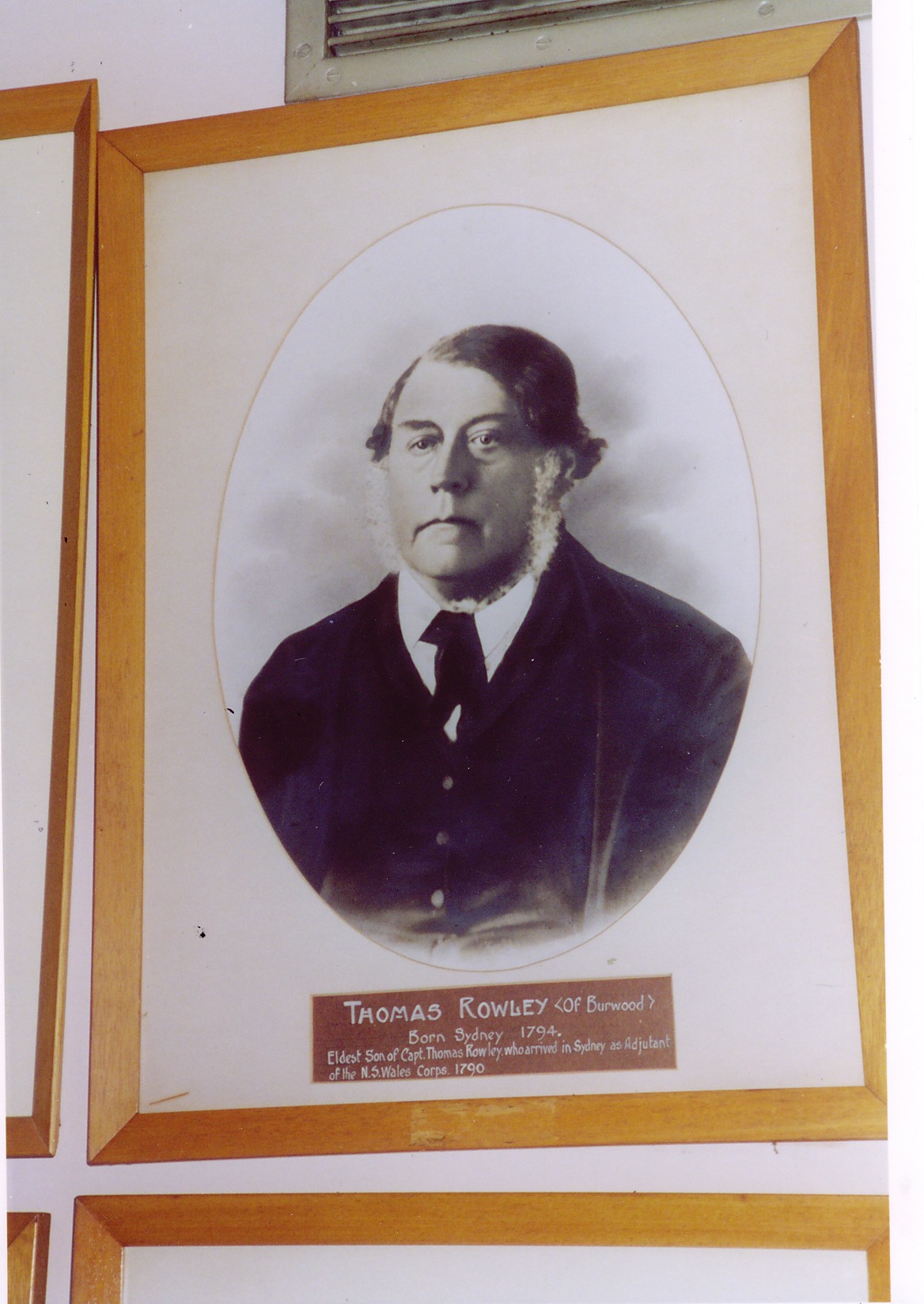 Acknowledgements
There is an excellent book on our Clarkson family: Thomas Clarkson "If Only", written by Christine Woodhead, Marlene Wilcox and Margaret Aitken. I am currently trying to re-establish contact with the authors,

It should of course be noted that "If Only" built on the work of earlier researchers such as Ian Ramage and Judy

O'Donoghue. We are all indebted to them.

---
If you have additions or corrections to this page, please
contact us
Bones in the Belfry
home page
Page last updated - 7 Jan 2007 14 Dec 2013 16 Sep 2020